Welcome to Clone Trooper Wiki!
We are currently editing 636 articles, and you can help us!
This is not a fanon wiki. If you have fanon stories, please publish them here.
Warning! This wiki may contain spoilers!
About Clone Trooper Wiki
Welcome to
Clone Trooper Wiki
, a collaborative encyclopedia for everything and anything related to Star Wars'
clone troopers
. There are
636
articles
and we are still growing since this wiki was founded in May of 2009. The wiki format allows anyone to edit any article,
create an article
, and create a
blog
so we can all work together to create a comprehensive database for the Star Wars' clone troopers. Don't forget to visit this wiki's
regulations
before editing and please sign up in our
community
. If you have any questions, contact a
CO
.
New on Clone Trooper Wiki
Featured Article
This

unit

was under the command of

clone commander Doom

and Jedi generals Tiplar and Tiplee. They fought alongside the

501st Legion

during the

Battle of Ringo Vinda

.

In 20 BBY the Republic battled the Separatists on a space station ring of the planet Ringo Vinda. Led by Jedi Generals Tiplar and Tiplee and

Commander Doom

, Doom's Unit advanced and fought alongside the

501st Legion

. They battled in hallways against BX commando droids, with troopers blocking blaster bolts using

blast shields

while two troopers behind them blasted the droids using rotary cannons. However, as they defeated the commando droids, several destroyer droids approached.

(Read more...)

}}
Poll
How do you feel about Rex, Wolffe, and Gregor returning in Star Wars: Rebels?

Need Help?
If you have any questions or concerns, ask one of Clone Trooper Wiki's Commanding Officers!
Clone trooper
Random clone trooper:
Slammer
Affiliates

Unofficial Affiliates


Official Affiliates

Remember to vote on the nominations!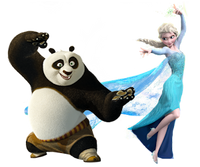 Ad blocker interference detected!
Wikia is a free-to-use site that makes money from advertising. We have a modified experience for viewers using ad blockers

Wikia is not accessible if you've made further modifications. Remove the custom ad blocker rule(s) and the page will load as expected.