Welcome to Clone Trooper Wiki!
We are currently editing 495 articles, and you can help us!
This is not a fanon wiki. If you have fanon stories, please publish them here.
Warning! This wiki may contain spoilers!
About Clone Trooper Wiki
Welcome to
Clone Trooper Wiki
, a collaborative encyclopedia for everything and anything related to Star Wars'
clone troopers
. There are
495
articles
and we are still growing since this wiki was founded in May of 2009. The wiki format allows anyone to edit any article,
create an article
, and create a
blog
so we can all work together to create a comprehensive database for the Star Wars' clone troopers. Don't forget to visit this wiki's
regulations
before editing and please sign up in our
community
. If you have any questions, contact a
CO
.
On this day...
January
20
(2009) The Clone Wars: Campaign Guide was published. Clone troopers were seen playing roles.
(2012) The episode "Deception", 15th episode in the fourth season of Star Wars: The Clone Wars, aired on Cartoon Network. Clone troopers were seen playing major roles.
New on Clone Trooper Wiki
Featured Article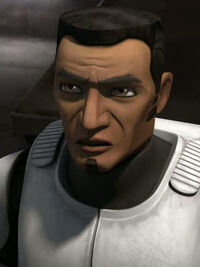 Jester
was the name of a
clone trooper
within
Sergeant
Slick's platoon during the
Clone Wars
. He was one of the troopers that was suspected of being a traitor to the Republic.
Jester fought at the Battle of Christophsis along with the other members of
Slick's platoon
in 22 BBY. While the clone troopers were in the north and south towers of a business complex, battle droids found their position and attacked them. Jester and the rest of the troopers were cornered and caught by surprised. They went on a turbolift and ran onto
Hawk
's
gunship
to escape the droids. One of the troopers grabbed a tactical droid's head and left with it.
(Read more...)
Poll
How do you feel about Rex, Wolffe, and Gregor returning in Star Wars: Rebels?
Need Help?
If you have any questions or concerns, ask one of Clone Trooper Wiki's Commanding Officers!
Famous Quotes
"Come Grizzer. There's nothing here."
―Hound, while looking for Ahsoka Tano
Clone trooper
Random clone trooper: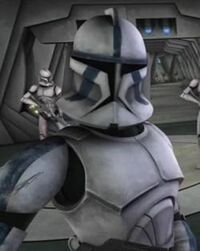 Denal
Affiliates

Unofficial Affiliates


Official Affiliates

Remember to vote on the nominations!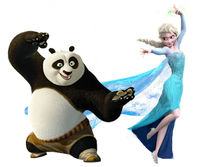 Ad blocker interference detected!
Wikia is a free-to-use site that makes money from advertising. We have a modified experience for viewers using ad blockers

Wikia is not accessible if you've made further modifications. Remove the custom ad blocker rule(s) and the page will load as expected.